Cold War Era at Kelly Field
Kelly Field played a pivotal role during the protracted Cold War era, auspiciously beginning with the Berlin Airlift, where the C-54 Skymaster was the vehicle of choice to deliver supplies to the western sector of the German city which had been surrounded by Soviet forces. The effort proved to be the largest air cargo operation in history, lasting almost a year from 1948 to 1949 and totaling more than 200,000 flights. The R2000 engines used by those aircraft were exclusively serviced at Kelly. And, similarly, Kelly served as an important maintenance depot for production and reconditioning of B-29s used during the Korean War in the early 1950's.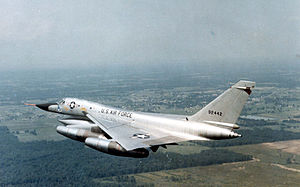 Kelly Air Force Base also began to provide maintenance service to the first generations of military jets, including the B-58, starting in 1960 and Air Force stalwarts like the B-52.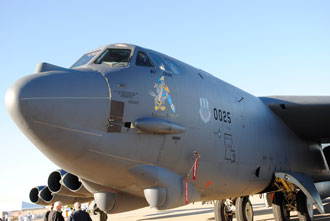 By the mid 1960's, conflicts in Vietnam and elsewhere in Southeast Asia significantly increased activity at the base, and for the following decade Kelly and its personnel were deeply involved in supplying parts and providing expertise both stateside and by deploying personnel to Asia and the western Pacific region. Kelly mechanics stationed in the Philippines and Vietnam supported the era's fighter planes, including the F-5 and F-100. In fact, engines for the F-100 became a major part of the Kelly workload through the 1960's and well into the 1970's, along with support for the new C-17.