WWII Era at Kelly Field
During World War II the Advanced Flying School at Kelly graduated almost 7,000 men between 1939 and 1943.2 In 1943 Kelly Field's primary mission became aircraft maintenance and supply; training functions moved to other fields. As a result, the Kelly site was transformed into a major center for aircraft maintenance, repair and overhaul of aircraft—a legacy that perseveres today.
By the latter part of World War II, Kelly employed 15,000 civilians and 16,000 military personnel. About 40 percent of the workers were women.2
In 1945, during the closing days of World War II, the military annexed the Normoyle Ordnance Depot to serve as a storage facility and out-processing center for discharged soldiers. Today that land is better known as the East Kelly Railport.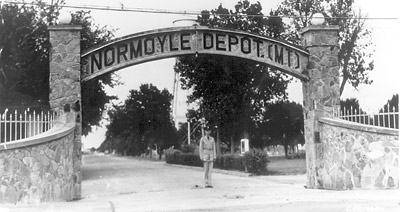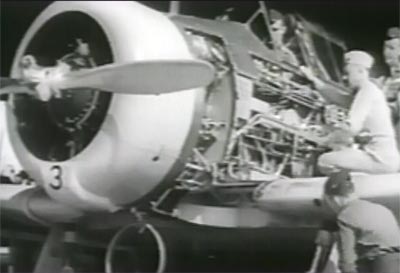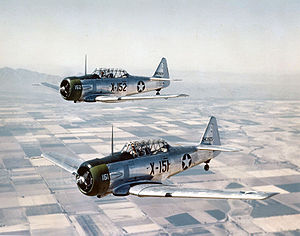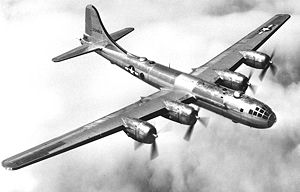 In the years following the World War, the massively expanded Kelly served as a key storage and maintenance facility, particularly for the AT-6, P-51 and B-29 aircraft supporting forces in Europe and Japan. . In 1947 the U.S. Air Force was created as an independent military branch and, the same year, the War Department would lay out its Master Plan, focusing on the anticipation of future work for the Air Force. Kelly Field would formally become Kelly Air Force Base in 1948 and would prepare itself for an influx of civilian employees5.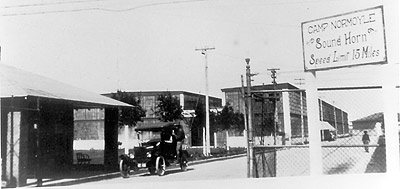 It was around this time that the large site unequivocally established itself as a major economic driver for the region. During the latter part of World War II, visiting coordinators provided civilian training in either the Individual Technical Training School, the depot shops or in the supply division- all under a training supervisor5. This would set the course for the thousands of civilians who would receive instruction in various maintenance and repair apprenticeship programs over the next five decades. These apprenticeships required stringent testing to determine each applicant's aptitude level and recommended job placement. Once placed in an apprenticeship, workers often had to adapt to new aircraft and technologies very quickly6.
The many jobs that were created following World War II set the precedent for the importance of the forthcoming civilian sector at Kelly. Generations of San Antonians would build their families' futures on the opportunities provided by Kelly to civilian workers, and for the next 50 years the base would be instrumental in supporting the growth of a new middle class in the region. As of the mid-1990s, Kelly was the largest employer in San Antonio and was a key economic engine in the local economy7.